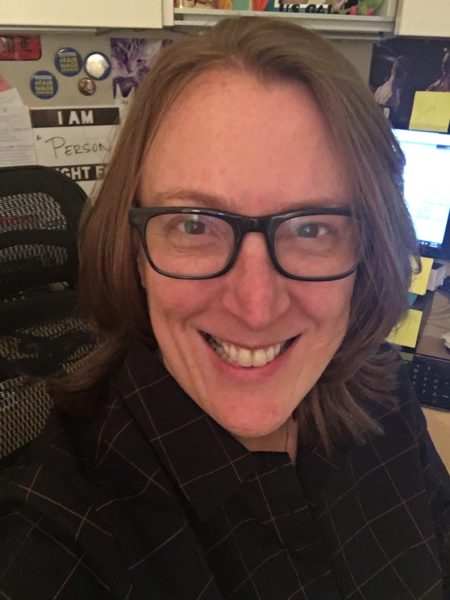 I originally came to Nuurvana (specifically Deganit) in August of 2016.  My acupuncturist at the time recommended I give her sessions a try, because she knew I was working on gaining a better understanding of my tendency to absorb the energy of those around me, leading to unhealthy behavior in relationships. Underneath all of this was anxiety, fear, a history of depression, self-hatred and low self worth. Since I started my work with Deganit (I write this less than a year later) I have started my own business, had a much more fulfilling experience in the dating world and have significantly changed my food and exercise habits. Although I tell myself often that this is just the beginning, reflecting back on this short amount of time, I am amazed at what I've accomplished.
Deganit has been one of the main forces keeping me moving forward and I am filled with gratitude every day that I found her and the Nuurvana team. A session with Deganit is like no other. It's grounding, calming, joyful and above all else: HEALING.
During a session, this amazing woman listens and responds with such insight, you feel like she's known you all your life. As she assesses your needs, whether physical, emotional or spiritual, she is listening to her own intuition and using her amazing gift of clairvoyance to provide spot-on insight to what's going on in and around you. And to top it all off, she provides concrete suggestions and resources that allow you to walk away with new tools to cope with whatever comes your way.
A few months back I decided to join the weekly NU​ IT class, which has proven to be an amazing supplement to my treatment and personal growth. This course it fantastic. It's a way to tune in to your own intuition, gain insight and find the clairvoyant inside yourself. You can participate as much or as little as you like and there's no pressure at all. N​U​ IT allows you to make your own pace, and when you can't make a session, you get the recording in an email so you'll never miss a beat! It's also an amazing resource for enhancing or starting a regular mediation practice. The tools you gain from N​U​ IT are helpful on every level and can be used just about anywhere.
— Jen Michaud, IT Professional, New York City