all nuurvana healers will educate, empower, heal and inspire you! it's what we live to do!
tarot reader, reiki practitioner, burlesque dancer, psychic healer
If you've forgotten yourself for a little while, Crystal will guide you back home to you. You'll melt in her care. You'll remember yourself and why you incarnated onto this planet in the first place.
Smooth and steady, grounded and golden, you'd swear Crystal spent the majority of her past lives as a tree. She embodies sustainability and the innate knowing that we're all forces of nature and just like nature we're each abundant in regenerating resources. She's for a slower pace, one that honors spring blossoms only a deep winter's rest can produce.
A session with Crystal is like a little mini vacation. If you've experienced cranio-sacral or reiki therapy, it's like a blend of that with a dash of tarot and a heaping dose of psychic insight. You'll slow down and recalibrate.
Consider Crystal as your healer if you are spiritually curious, a seeker, or feeling a little lost or burnt out. The healing is other-worldly.
As a burlesque dancer and long-time philosopher (she has 2 degrees in philosophy!), Crystal is a self-care master. She's here to help you prioritize yourself and teach you best practices to honor your bright light.
If you're looking for a fast track to the finish line, she's not the one. She'll help you align and flow and take inventory of all that's already working for you. Think of a session with Crystal as a masterclass in you! Your nervous system will thank you!
If you're ready to love yourself a little more deeply, schedule with Crystal and begin to feel more sparkly!
Crystal is a perfect match if:
★ You're in greater need for more of a healing than a reading
★ You're a seeker: if you're open and curious and are interested in digging deep
★ You're eager and willing to be honest with yourself and do the work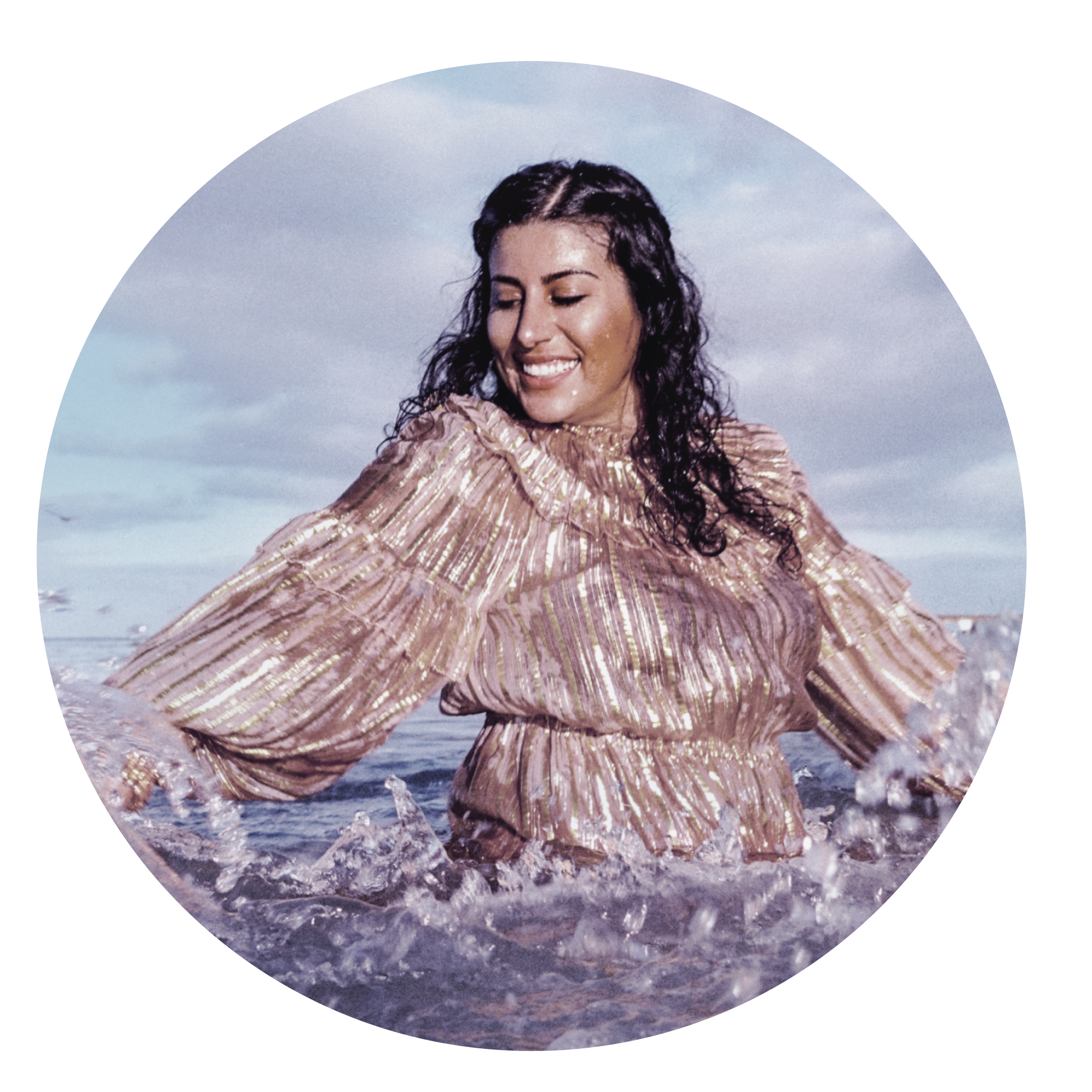 meet our founder
Dr. Deganit Nuur is a world renowned spiritual teacher, clairvoyant, doctor of acupuncture, writer, and lecturer.
Besides being named "Top 15 Intuitives Globally" by Gwyneth Paltrow's publication, goop, Nuur has been featured in
The New York Times, Vanity Fair, Vogue, and Forbes amongst other reputable publications.