read what some publications have to say about us!
"What to expect: Ms. Nuur is a talented and charismatic acupuncturist who is very easy to talk to. Her healing sessions also include sound baths, essential oils and energy clearing. You'll leave feeling relaxed and hopeful, and with some homework."
"It's a lot easier to use spiritual practice to compensate for emotional issues rather than processing them…But doing so might be a mistake, suggests Deganit Nuur, a clairvoyant and spiritual healer who splits her time between Los Angeles and New York. 'Destruction precedes creation, and what we're experiencing right now is a collective destruction full of uncertainty and discomfort to pave the way for a collective creation. People who are bypassing are skipping steps necessary for true healing, growth, and evolution.'"
"Adds Dr. Deganit Nuur, spiritual teacher, celeb clairvoyant intuitive, acupuncturist, writer and speaker, 'Spiritual manifesting is when you're flowing, not forcing. It's different from goal-setting, because it's like you're co-creating with the universe. Whatever it is you're actualizing is an extension of your light — it's not something outside of you. Once you feel worthy of the thing, you ascend to that level of consciousness and receive it.'"
"Now, disassociation in psychology is technically thought of as a defense mechanism, according to Psychology Today — and in extreme cases, can define an actual disorder. According to Nuur, that's exactly why it should be practiced carefully and intentionally at first. When human beings are confronted by a traumatizing event, 'we can do it unconsciously, when we're not feeling safe… the spirit leaves the body, and projects elsewhere,' says Nuur."
"Her readings are spot-on—and you might not see it coming. Nuur's personality is so easygoing and bubbly, it at first feels like you're settling in for a light chat. But when she starts channeling, it's ka-pow. These days, it's easier to book Nuur for a virtual session than in-person."
"I was in the loving hands of Deganit Nuur, a world-renowned spiritual teacher and acupuncturist who is now a resident healer at the Four Seasons in Beverly Hills. Nuur, as bubbly and kind as a human can be, lit up the dim room with a personal energy that was palpable even to a semi-skeptic like me. During my treatment, Nuur walked me through my life, pointed out my struggles, and helped forge a path forward for my success. And she did it all with her adorable mutt Bentley by her side"
"When I get invited to a "clairvoyant healing" session with an intuitive named Deganit Nuur, who has a part-time residency at The Spa at Four Seasons Los Angeles (and in New York City, too), I can't help but enthusiastically RSVP "yes." Like most of us, I have some questions. To my surprise, what happens next is *actually* life-changing. See, what Nuur ultimately does for me has little to do with the spirit guides she says she consults, or the future which she, with their help, claims to predict. Instead, it's my present—and the way I see myself within it—that she helps bring into focus."
"Gifted director Tara Cruz has added many wellness-based treatments to the menu that are hard to find elsewhere. One of the newest is the "Sleep Well, Live Well" experience, which includes relaxing massages and various sleep-aiding tonics. Her innovative Resident Healers Program, meanwhile, is comprised of four uniquely skilled women, including world renowned spiritual teacher and acupuncturist Dr. Deganit Nuur…"
"If you live in New York and can't get away, a stay-cation is always an option. We can confidently recommend the Four Seasons New York Downtown and its Signature Spa for a moment of pampering. For a limited time, lifestyle therapies are offered with healers in residence ranging from certified travel wellness experts, to energy healers to a Nuurvana Healer who is licensed in acupuncture to meditation and more."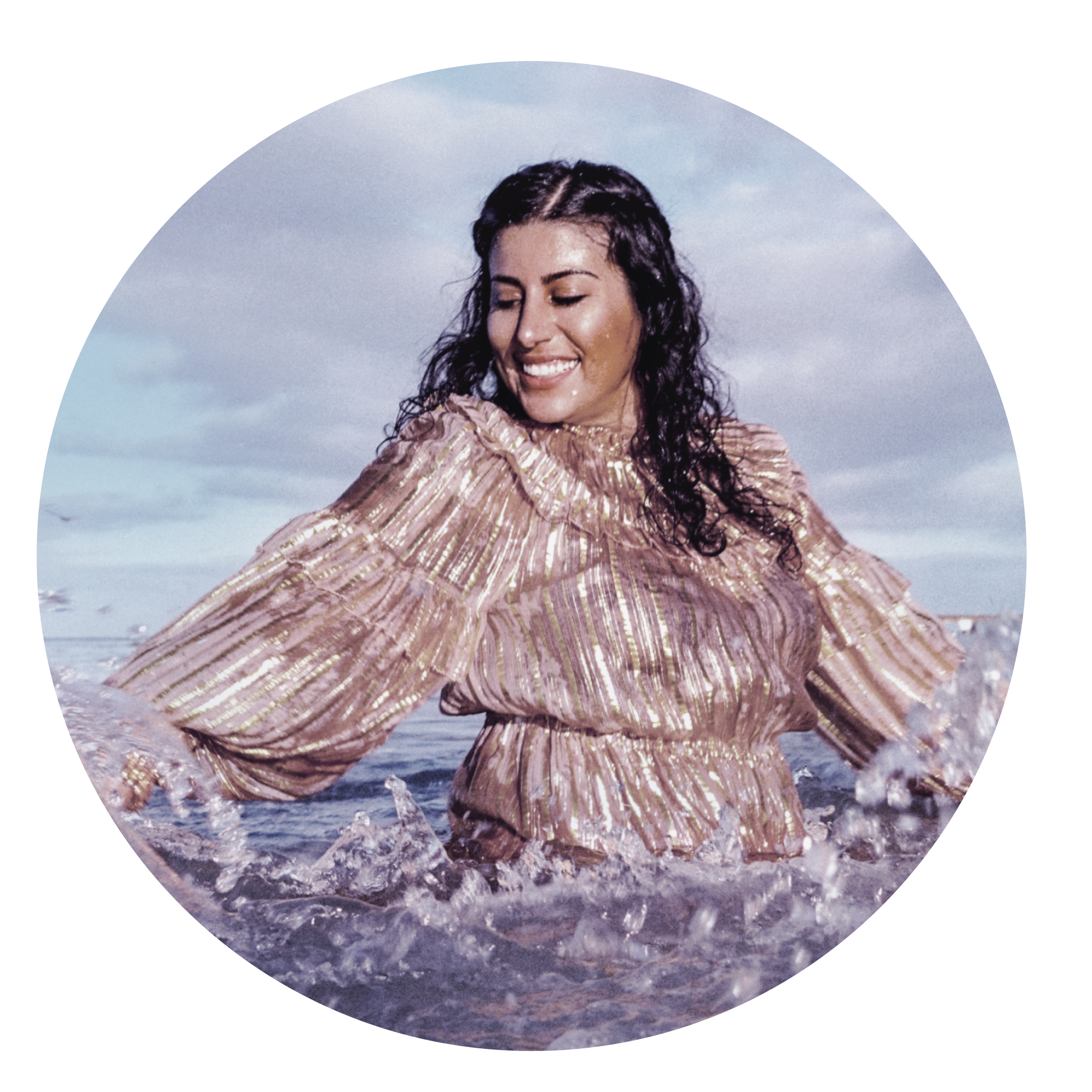 meet our founder
Dr. Deganit Nuur is a world renowned spiritual teacher, clairvoyant, doctor of acupuncture, writer, and lecturer.
Besides being named "Top 15 Intuitives Globally" by Gwyneth Paltrow's publication, goop, Nuur has been featured in
The New York Times, Vanity Fair, Vogue, and Forbes amongst other reputable publications.