yay, you're here! you've reached nuurvana!
let's connect!
Which of the below buttons most sounds most like your interest?
frequently asked questions
We all have questions, and we all have the answers. Read through, and the answers shall find you. If they don't ~ contact us here.
inquiries about offerings
do you offer gift certificates for readings?
We do not offer gift certificates for sessions because we've noticed the efficacy reduces when people aren't personally invested. We do offer gifted subscriptions to
nu it school at $33.33 per month
.
Rather than gifting a session where a healer will offer the readee some answers, your love can find their own answers with the tools they'll learn in the course.
By offering this as a gift, your loves can take their healing into their own power and offer healing to themselves. This requires their own energetic investment with time, learning, and practice so they'll get their return on investment for all they offer themselves. Energetic exchange is everything!
do you offer group readings?
Yes! What a great way to connect with your loves! This is our favorite thing to do! We'd love nothing more than to do this with you! Please complete this form to tell us a little bit more about your event and we'll get back in touch with details about availability and pricing.
who are your site and services best suited for?
Any adult, over 18, who's: 
looking to heal

looking to grow

willing to change their mind on certain subject matters when presented with new information

looking to hone their intution
looking to connext with like-minded people
a beginner who's curious about all things metaphysical and/or
an avid meditator looking to expand on their meditation practice
Most importantly, anyone who honors free will, both yours and ours.
All your answers are within and this curriculum and the services and sessions we provide support are here to support you.
You can find more details about our website and offerings on our terms & conditions page.
are your website and services meant for folks under the age of 18?
Thank you so much for asking! Our website, our community space, and all services are intended for people over the age of 18.  
If you are under the age of 18, do not use this site and/or any of our services. We reserve the right to refuse any order you place with us.
If you are younger than 18, we do believe you are the future and we have some fun things coming for you later! 
We admire and respect the effort you're investing in your well-being and growth, sadly we're unable to provide you with services whether that be free or paid. Please know that we will respectfully remove you from our site and cannot provide you with services. There is an eternal candle in our hearts that is burning for you and we welcome you back with open arms when you reach adulthood.
You can find more details about our website and offerings on our terms & conditions page.
who are your site and services NOT best suited for?
Our website and services are not best suited for anyone who is looking for a quick fix or to give their power away to these tools, teachings, or healers.
This site and the Nuurvana tools are not intended for those seeking to use these practices in malice or manipulation. If you're stuck in a rut, these metaphysical tools are best when complemented with personal healing sessions with a licensed professional.
If you're going through it, we get it.
Yes, these healing modalities will help, but this curriculum will not provide you with a diagnosis or treatment plan. We strongly suggest you find a healer who resonates with you and can provide you with the personal, specific support you need and deserve right now.
This tool may help you best determine if Nuurvana's courses, offerings, community, and services are for you.
If you identify with the lower five frequencies in this charts, then 1:1 care is better suited for you.
You can find more details about our website and offerings on our terms & conditions page.
do you offer scholarships?
We all win when you win! If cost is the only thing preventing you from joining this course, please consider submitting an application for a scholarship to this curriculum! We love to see you SHINE!
inquiries about Nuurvana readings
can you predict the future?
One big assumption underlies this question – that there is a future somewhere out there that is static and over which our thoughts and actions have no influence. Some call this destiny. The other side of the destiny coin is free will – the notion that we are largely in control of and responsible for what occurs in our lives. In Nuurvana sessions, we read clients at the intersection of destiny and free will. 
what does "reading at the intersection of destiny and free will" mean?
First of all, it means we are not fortune tellers. We do not operate with the assumption that people are passive victims to any sort of defined destiny floating out in the ether somewhere. Instead, we are all active agents in the creation of our ever-changing destinies. In sessions with clients, sometimes this means we receive messages that do indeed reveal information about their future selves and life situations, but only from the vantage of that exact moment when the reading takes place. When a session ends and the client goes on living their lives, they make choices, think thoughts, and take actions as they interact with the world around them and the universe more broadly.  Just as soon as information about a client's future is conveyed, the client's thoughts and actions intersect with that destiny and usually alter it to some degree.
Reading at the intersection of destiny and free will also means that we just as often receive information about clients' present and past selves and corresponding life situations. It's not always clear in readings if the information coming in pertains to the past, present, or future because the energy we are picking up on exists outside our conventional notions of linear time and bound space.
Some intuitives are more apt to receive information we perceive as being from the past, while others tend to tap into information more often that appears to be relate to the present or future. Some of our readers, for example, often get feedback from clients that they're picking up on clear images of their present(ish) selves – e.g., seeing images that represent things they had been thinking about or experiencing during the week, day, or even just minutes before their session.
so how can knowing all of this benefit me?
It can benefit you in two very significant ways. First, when you receive a reading, it will help you stay open to the interpretation of the information coming in with regard to your past, present, or future selves and life situations. Second, it can remind you that whatever information you receive is not set in stone. Rather, it is there for you to consider, to develop awareness around how the information makes you think and feel, and to take actions that will help you self-actualize.
are your healers natural-born or are they trained?
I love this question! 
I completely understand your concern. I created Nuurvana Healing when I was having a hard time finding the exact care I was looking for. 
I believe we are all born psychic. We're all gifted in this way and the gift expresses itself differently in different individuals. For some of us, it is channeled through art. For psychics who cultivate the gift, it can come through mediumship, clairvoyance, claircognition, and more. 
Here's a little bit more about my story and how I was feeling before and after consciously developing my intuition: 
inquiries about scheduling
what type of session should I book?
20 minutes is perfect for 1-3 quick questions. You'll be surprised at how much shift can happen in such a short period of time!
40 minutes allows you to dive a little deeper, gain clarity and insight on the past and align with the future.
60 minutes offers ample time for deeper healing, really getting into the spiritual significance of things, addressing all your questions, why things are the way they are, how to align with all you desire and everything in between!
Please check out an overview of our offerings and prices here.
how specific should my questions be for "Recorded Reading" sessions?
A general question about love or career isn't too vague, but it would serve you to give us some background. The more you offer us, the more you're actually helping yourself out and allowing us the opportunity to more finely tune into your energy field and read into the specifics of your questions.
While we'll never limit the amount of clarifying details or follow-up questions you can type in when you schedule your session, we cannot guarantee that we'll absolutely answer every single one of them. We suggest that you list them in order of value to you.
when will Deganit be offering readings again? I want to book with her.
Deganit does not provide readings as she is focused now on her mentorship program and teaching people how to hone their intuition and read for themselves. We are not sure that she ever will. Should that day come, and you'd like to be put on the waiting list, please email
hello@nuurvana.com
.
Deganit also has nu it school that we recommend you check out. In this course, you'll find 15 self-healing modules that will provide you with insight and clarity.
We do have two amazing healers: Tim and Crystal here to support you! They are really amazing and have all been trained by Deganit. You can schedule with our healers here.
can you reschedule my upcoming session?
You have all the power in rescheduling your session! Please use the link at the bottom of your original confirmation to make updates as needed. Thank you for adhering to our 48-hour cancellation/rescheduling policy!
can I record my session?
Totally! You're more than welcome to record your session yourself.
If interested,
Please ask your healer for permission to record at the time of your reading.
You'll be granted permission and notified on screen.
Press record.
When you leave te meeting, the session recording will automatically convert on your device to a digital file. This file will be stored on your Zoom account via the cloud or on your computer (based on your zoom account)

Please know that you must join via computer to record your session.
If you're joining from a mobile device, you might consider having any additional recording tool available to record your session.
what if I cannot find my session confirmation details?
Please look in your Spam folder and search nuurvana or Calendly for an email or calendar invite. If that doesn't help, please do email us at
hello@nuurvana.com
.
cancelling/rescheduling policy
what is your cancellation/rescheduling policy?
While we don't take ourselves too seriously, we absolutely take our work together seriously. We implement a strict 48-hour cancellation/rescheduling policy in honor of this shared sacred space we create together.
Please cancel or reschedule appointments at least 48 hours prior to your scheduled session time. All appointments missed or not cancelled within this time frame will be charged in full.
You may cancel your appointment through the calendar invitation or email reminder you've received. Scroll down to the bottom of that communication for links to both cancel and reschedule.
really? if I miss my appointment or cannot connect, I won't be refunded? can I reschedule then?
We get it! Things come up and things happen! We do not offer rescheduling or refunds due to missed sessions. Thank you for honoring the time of your healer for your session and the work they put in ahead of time for your missed session.
Your healers also follow this 48-hour cancellation/rescheduling policy. Should your healer need to cancel or reschedule you within that 48-hour time frame, your money will be refunded.
what is your refund policy?
If your session is cancelled (or rescheduled) more than 48 hours before the event, you will get a full refund. Sessions cancelled or rescheduled within 48 hours of the scheduled event will not be refunded, per our cancellation policy above.
inquiries about Nuurvana Mentorship
when is mentorship offered?
We offer the mentorship in the fall.
Please follow us on Instagram and subscribe to our Nuurletter to stay up to date on all things Mentorship.
Fall 2021 enrollment period is now closed.
We hope to see you next time!
inquiries about nu it school
where can I find out more about nu it school?
check out nu it school at
here
how much is your monthly membership?
$33.33! It's absolutely possible to purchase a monthly membership to nu it school for just one month to try it out! Once you're enrolled you have total control of your membership and can cancel your membership at any time.
We do not offer trial memberships at this time.
how much in your lifetime membership?
$555! Some find that purchasing the one-time lifetime subscription offers them the feeling of freedom to work through the modules at their own pace. You're the expert in you! Follow what feels right for you!
do you offer payment plans for your lifetime membership?
Not at this time. Subscribe to the Nuurletter to keep updated with any changes or discounts! We definitely believe that spiritual work is for everyone which is why we offer so many free online resources here at Nuurvana. We love you!
what's the difference between a monthly and lifetime membership?
Let's start with what's the same! Both monthly and lifetime members have access to monthly First Wednesdays healing circles with Deganit! Since she doesn't offer readings anymore, this is your opportunity to get to work directly with her to help you hone your intuition! So exciting! We love First Wednesdays! We also don't offer refunds for either policy.
Your monthly membership is your chance to hop off and on as you wish. You may find that you only need these tools for a couple months to support you or just to check us out. All good! Please come back any time, we love healing with you!
Your lifetime membership means you pay once and have access to all current and future content for the lifetime of the course. Our lifetime members tell us they appreciate the freedom in knowing nu it school is always there for them and there's no rush, no timeline.
FYI, we do add material and recordings to nu it school regularly.
if I pay monthly, do I have access to all the modules?
if I pay monthly, will I get access to Deganit's monthly energy forecast?
what can i expect from nu it school?
We do offer you a bit of a roadmap, starting with the FUNdamentals.
Immediate access to all the modules.
The modules are placed in an order that will best serve most. However, we encourage you to trust your intuition and explore whatever lesson is calling to you. You heal you!
You can expect a community of fellow lightworkers on a similar path who are happy to cheer you on both energetically on the forums and live on First Wednesday calls with Deganit.
how can I cancel my membership?
You have all the power over your membership. You can start or cancel your membership at any time by following the few simple steps in this guide: Manage Your Purchases as a Member.
do you offer refunds for nu it school monthly subscriptions?
You have all the power over your membership. This includes cancelling and subscribing according to what works best for you.  Monthly nu it school subscriptions auto-renew, so please take note of you renewal date when subscribing.
We do not offer refunds for monthly subscriptions.
You can start or cancel your membership at any time by following these simple steps:
go to the "Your Purchases" menu on your profile
you'll find the option to unsubscribe from automatic renewals under Your Purchases
do you offer free trials for nu it school?
We do not offer trials for nu it school.  Get to know us more and enjoy our free offerings by joining us at psychicschool.nuurvana.com.  
There you'll find several articles and free meditation recordings to get a small taste of what you'll experience in nu it school. 
do you offer refunds for masterclasses or workshops?
We don't. There are no refunds for masterclasses or workshops.
partnership sessions
future belongs to lovers and Dr. D is the love doctor!
read more about this new offering here .
interested in a group reading?
experience a group healing with a group of friends. it's a special way to find out the significance of your spiritual bond, why you are cosmically bound and how you can evolve together.
click here to send your inquiry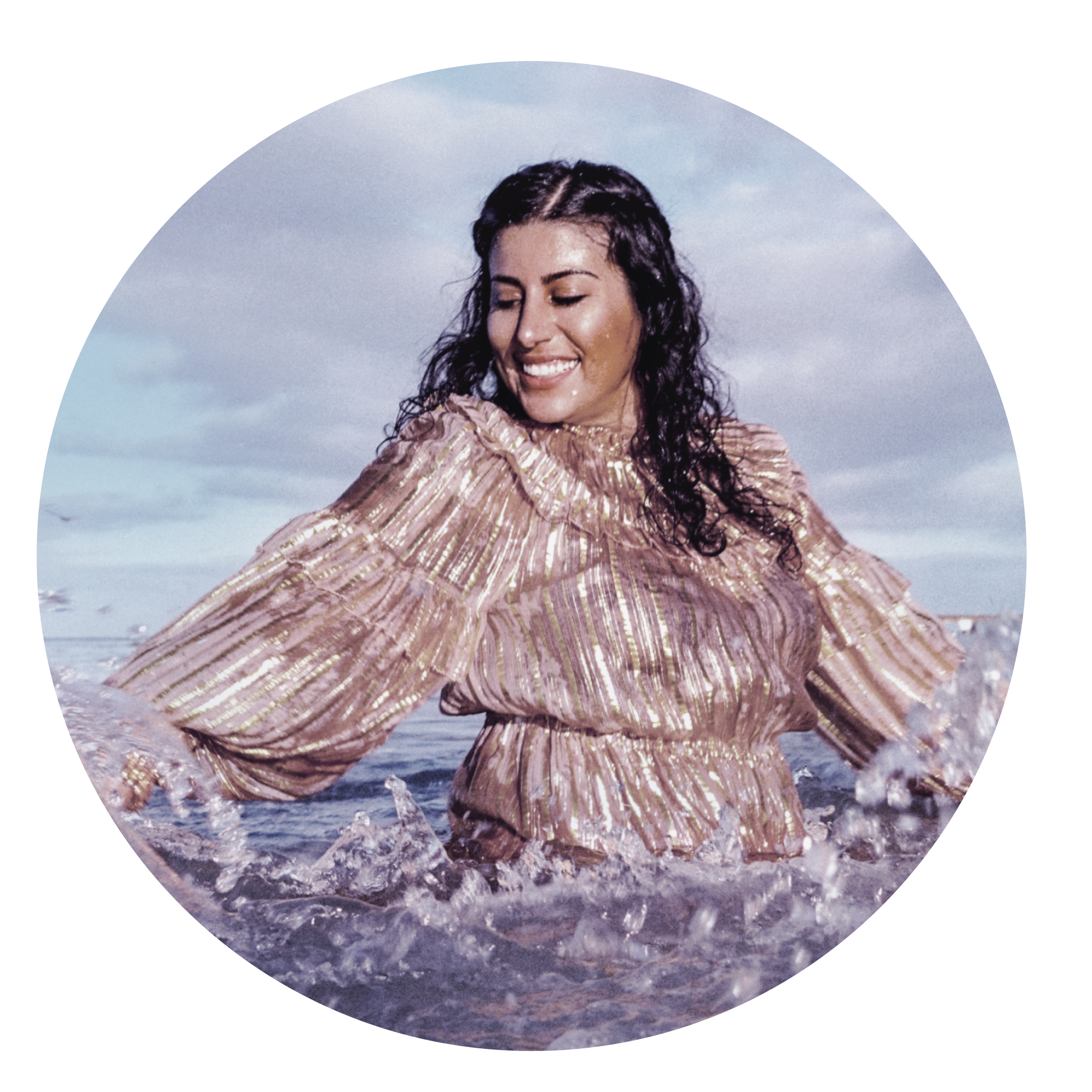 meet our founder
Dr. Deganit Nuur is a world renowned spiritual teacher, clairvoyant, doctor of acupuncture, writer, and lecturer.
Besides being named "Top 15 Intuitives Globally" by Gwyneth Paltrow's publication, goop, Nuur has been featured in
The New York Times, Vanity Fair, Vogue, and Forbes amongst other reputable publications.