blog
In August 2009, I graduated acupuncture school. The ONLY type of acupuncture I really wanted to practice was Intuitive Acupuncture! BUT, I didn't think that was "practical." I had just graduated – I had to prioritize building a clientele first before following my dreams, right?
Follow Your Heart! (Even When It's Scary!)
Heehee, I came across this image on the internets and it inspired a whole cascade of heart-warming memories and thoughts.
In August 2009, I graduated acupuncture school. The ONLY type of acupuncture I really wanted to practice was Intuitive Acupuncture! BUT, I didn't think that was "practical." I had just graduated – I had to prioritize building a clientele first before following my dreams, right?
I was putting together my website and listing just about every single acupuncture service to ever exist. The one thing I did not list was Intuitive Acupuncture. "I mean, who would take a psychic acupuncturist seriously?" I thought to myself. "Will people expect me to be a nut job?"
Luckily, one of my besties is a super sassy, incredibly impactful life and business coach.  Andrew saw ALL the listed services on my site- cosmetic acupuncture, pediatric acupuncture, weight loss, auto-immune disorders, chronic illnesses, etc., etc. – and he wasn't having it!
"Wait. What? Do you even want to do any of this? You're a professional intuitive! Why don't you just list that one service? It's your specialty!"
Mind you, I had been practicing my Nuurvana Method of Intuitive Acupuncture on all my friends since 2007, so he was a happy and knowledgeable recipient of this service and knew the produced results intimately.   As did so many others! Yet, still I swore positioning myself as an Intuitive Acupuncturist who practiced a method she herself created was wacky and not logical. I pleaded my case.
"No. You're whoring yourself out." He wasn't having it. G U L P.
So, I did it! With Andrew's help and support, I really put myself out there as an Intuitive Acupuncturist! I listed this one service alone. When introducing myself to new people, friends or potential clients alike , I let them know I had created a method of acupuncture I was super excited about and that was the only acupuncture I practiced. I made it super clear that all acupuncture sessions include clairvoyant reading.
Guess what? It worked!
It was super scary and I almost wanted to burst out into a fit of laughter every time I told people I was clairvoyant. I'd try and diffuse the charge by saying I was from California and we're all a bunch of hippies there. I'd nod my head and be like, "I know, I know, it's really weird and out there, but it's actually really insightful and effective!"  People didn't want that.
They didn't want me to downplay my gift.
Everyone was curious, fascinated, and interested in the intuitive part. They wanted to hear more! They wanted to book sessions! What the whhaaaat?!!! The one thing I didn't think anyone would take seriously, the one thing I thought could never possibly work, was FUCKING WORKING!!! All my dreams were coming true!
I love what I do so SO much that I sometimes forget that you love it, too! I end days like, "That was so fun! Oh yeah, AND clients are getting healthier, happier and living their full potential on account of all the fun we have together! How cool is this?" Humbled. Mind blown on the reg.
I also had this "crazy idea" of running an entire psychic healing center! I dreamt of the entire staff (both healers and office staff!) being intuitives. We'd all meditate together, support and heal one another, and run the healing center from an intuitive backbone. Eeeee, pinching myself because now that wild and crazy dream is my DAILY REALITY!!!
I love coming to work greeted by benevolent psychic babes I love, admire and respect so much! I love that it feels like family and friendship in here! I come out into our lounge-y wait area to take a client back and they're deep in energy talk with Tatiana, our office manager, while sipping on tea and petting cutie Bentley. Is this for real?! YES!
The sec we get into the treatment room all they wanna do is go on and ON about the phenomenal healing and insight from their last Intuitive Cranio session with Emily or their Intuitive Massage or Intuitive Numerology session with Greer!   We're all so inspired, moved, and touched by how the sessions work so well together and layer on top each other as organically and naturally. We're all unified in a common goal of healing, love, and light. The synergy is palpable and evident in the results. Is this really really for real?!! YES!
The healing center of my dreams is in full effect!! The Nuurvana Healing Center continues to grow! With this badass team, we're now able to be of service to even more people than I could have ever assisted all on my own. And it's all so FUN! It's not just the healing center of my dreams, it's also the community of my dreams! Ahhhhh!!!   Everyone is totally winning and it's all because I actually did the one thing I was terrified of doing -with help from friends and loves, of course!
Moral of the story: Follow your heart! Even if it's scary!
Come in for a session and we'll support you through the process!
Dreams really do come true! Often times, they'll benefit so many more than just you- so do it for the world if not for your self.
Your faithful cheerleader in YOU,
Deganit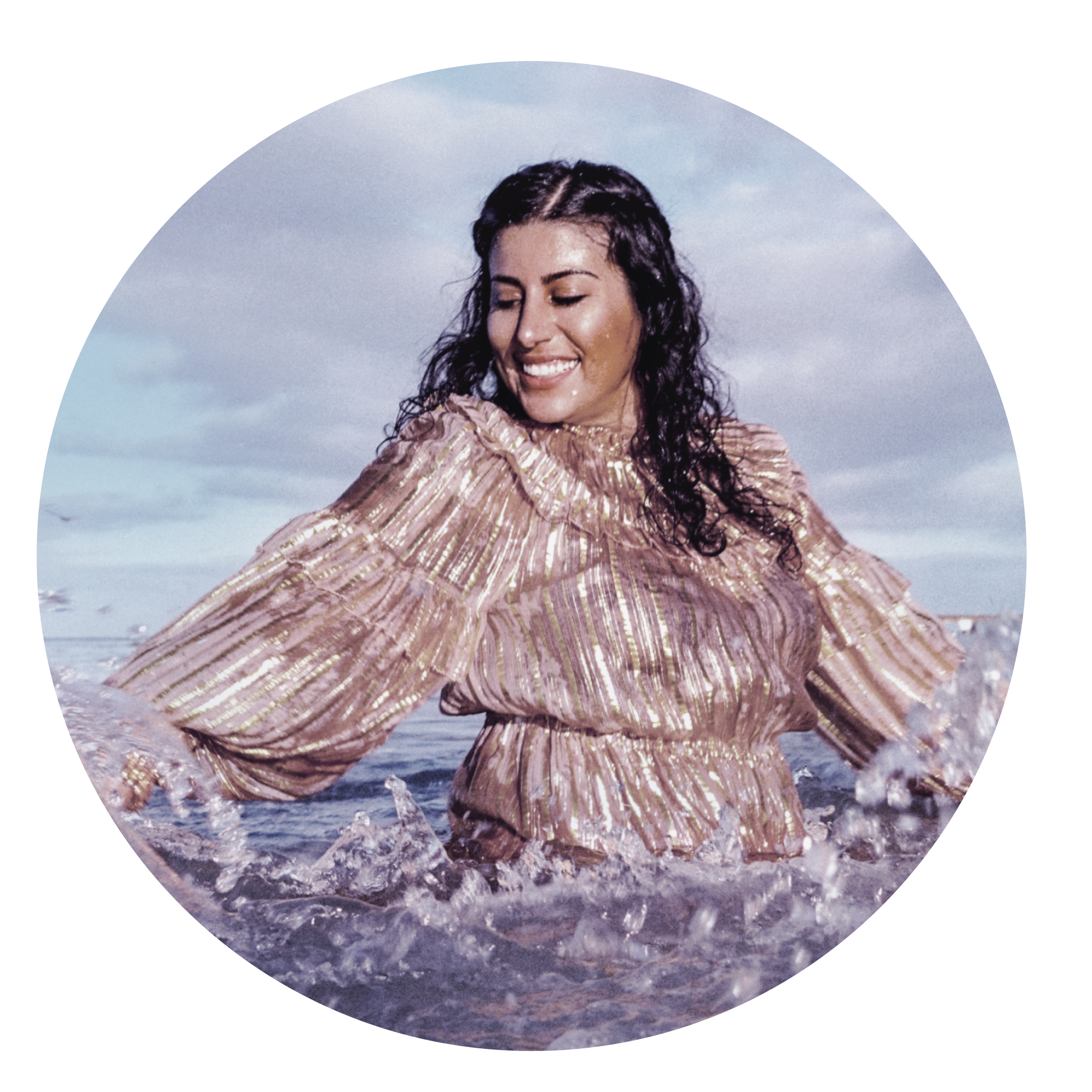 meet our founder
Dr. Deganit Nuur is a world renowned spiritual teacher, clairvoyant, doctor of acupuncture, writer, and lecturer.
Besides being named "Top 15 Intuitives Globally" by Gwyneth Paltrow's publication, goop, Nuur has been featured in
The New York Times, Vanity Fair, Vogue, and Forbes amongst other reputable publications.