blog
let's talk about things that matter and expand on ideas covered in our classes, workshops, circles, and podcasts. you will find complimentary exercises and in-depth topics covered on the Nuurvana method: how to unblock manifestations, how to let go and complete a cycle… and how to let your diamond shine brighter!
Psychic tool | the golden sun meditation
Hey, Lightworkers!
Each month we are highlighting a different Nuurvana tool, and for July, your psychic tool is the Golden Sun!
It's the first tool you're introduced to in nu it school for good reason. It'll purpose is to call your energy back to you for a sense of empowerment, vitality, and authenticity. The Golden Sun feels like a gentle jolt of peace, calm, and self-love.
We use our Golden Sun so that we are vibrating from our own energy and preventing us from absorbing our environment. It helps keep us neutral, self-healing, and thinking from our diamond, not our dust.
The Golden Sun is one of my favorite psychic tools! I love to practice this meditation as soon as I wake up and even several times a day! It helps me feel rested, re-centered, and more of my own light.
I love even giving golden suns to my friends and people I meet. (Of course, always with psychic permission.)
Wanna know more about how to use your Golden Sun psychic tool?!
Here are some quick steps:
Imagine a Golden Sun hovering 2-3 feet above your head.
Use this brilliant golden sun as a magnet, attracting all your golden light back.
Be patient and watch as gold light fills in your golden sun. If the Golden Sun is taking a while, that's ok. Sometimes you'll be filling in your Sun, like, "whoa, this is taking a WHILE. I've been letting a lot of energy out." Other times filling in your Sun will be ultra-fast and the effects may not be as dramatic, suggesting you weren't leaking that much energy.
Allow the gold light to gather, collect, and fill up and in.
When the golden sun is all full, poke a hole in the bottom of it and let all that gold light in from your head to your toes.
Doesn't it just sound so calming? If you'd like to gain a deep practice and understanding of this vital self-healing psychic tool, your Golden Sun, download the meditation here!
For the month of July, it's yours for life and only $11.11!
You'll also learn how to read your Sun to tell if your energy is caught up in the future or past or whether or not you're feeling your worth!
Shine on,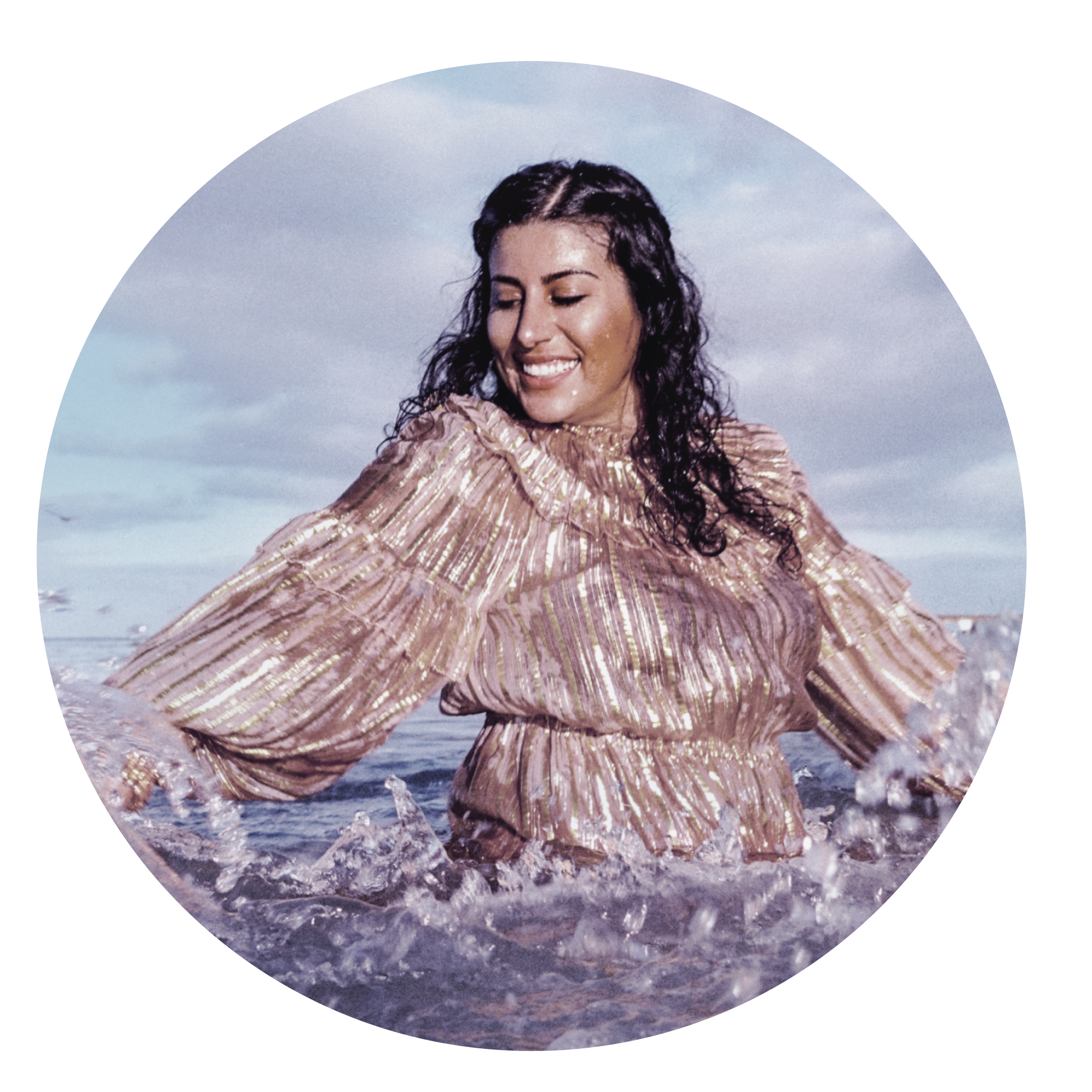 meet our founder
Dr. Deganit Nuur is a world renowned spiritual teacher, clairvoyant, doctor of acupuncture, writer, and lecturer.
Besides being named "Top 15 Intuitives Globally" by Gwyneth Paltrow's publication, goop, Nuur has been featured in
The New York Times, Vanity Fair, Vogue, and Forbes amongst other reputable publications.