Spring Equinox and Persian New Year!
Posted on: Mar 23, 2015
This weekend is Spring Equinox and Persian New Year!  It's a great time to reflect on what we're letting go of – thought patterns, behaviors, objects, people or situations that are no longer of service to us.
In Persian tradition, we jump over fire to smoke them all out and purify ourselves to bring in the new year.  Please set up a small fire in your home and do so!  I KID!  Please do not set your home on fire!  Please DO take a moment to reflect upon all you're releasing.  If you feel called to do so, you may write it all down on a piece of paper and then set the paper on fire, alchemizing that energy into a different vibration all together.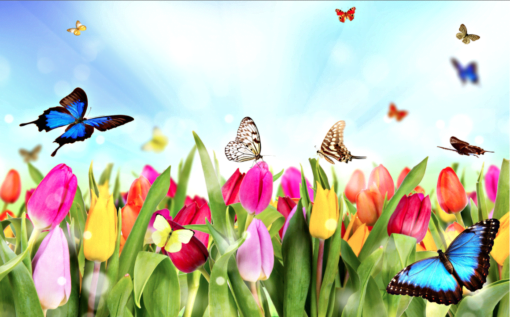 Fire changes the chemical composition of paper and other objects.  It's why it's used across the globe throughout cultures and time to transform the dark into light and the deserving into beneficial.  I like to set my at-home-fire up in a small pot that I hold above my toilet bowl (safety first!).  I'll simply place whatever I'm burning into the small pot and then light it on fire.  After it all turns to ash, I just flip the pot over and flush it all down.
Wanna try it? Lemme know how it goes!
In line with the season's theme is Spring Cleaning and New Beginnings.  This week, I'll focus on the cleaning part and next week we'll dive into the New Beginnings part.  Your environment is in total support of you cleansing right now!  This means any efforts you place into cleaning will be magnified.  Whoo!  Who can't use a little helping hand with such things?
Time for some spring cleaning!